One of the most popular bathroom mats on the market is the chenille non-slip mat. Let's take a look at this article.
There are usually several chenille yarns of different materials, such as viscose chenille, acrylic chenille, cotton chenille, polyester chenille, etc. Today we are going to talk about polyester chenille.
Polyester chenille mats are generally made into loop piles and noodle piles.  And sometimes, people call it noodle mat.
Different yarns
Polyester chenille mats are usually made from different yarns.
Normal chenille yarn, this is the most common chenille rug, which can be made with long and short piles mixed.
Steaming yarn, we also call it shiny chenille rugs. This mat can also be made with long and short piles mixed.
Cationic chenille, actually this kind of chenille mats are cationic dyed. Sometimes, we also make cationic yarns and solid color yarns mixed.
Features
The chenille bath rugs are usually made with non-slip bottom.
The microfiber chenille floor mat has no peculiar smell and no fading, abrasion resistance level 4 or higher, and washing fastness level 3 or higher.
Advantages: easy to clean, can be washed directly by washing machine, and some can be washed by hand. It is not easy to deform, depilate, fade, have no odor, and will not release toxic gases. The chenille bathmats has strong water absorption capacity and with soft touch.
Disadvantages: Because the chenille bath rugs are usually with dense piles, so they usually hold dust and dirt easily. It is easy to attach dust to breed bacteria.
Using in different places
The chenille rug can be used on different places, like bathroom, bedroom, living room and kitchen.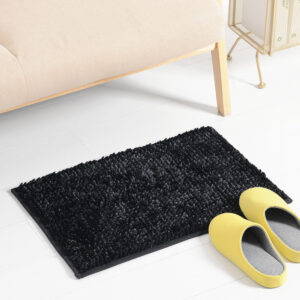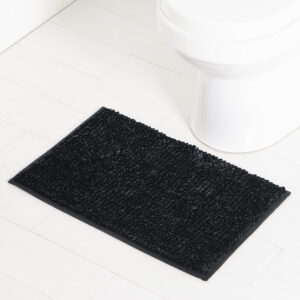 Matching with shower curtains
The chenille anti slip mat can also be match with the shower curtains and hooks to make 14pcs set. And the hooks can also be made from resin to match the shower curtain. The chenille mat colors are usually decided by the shower curtains. And we can customize the packaging.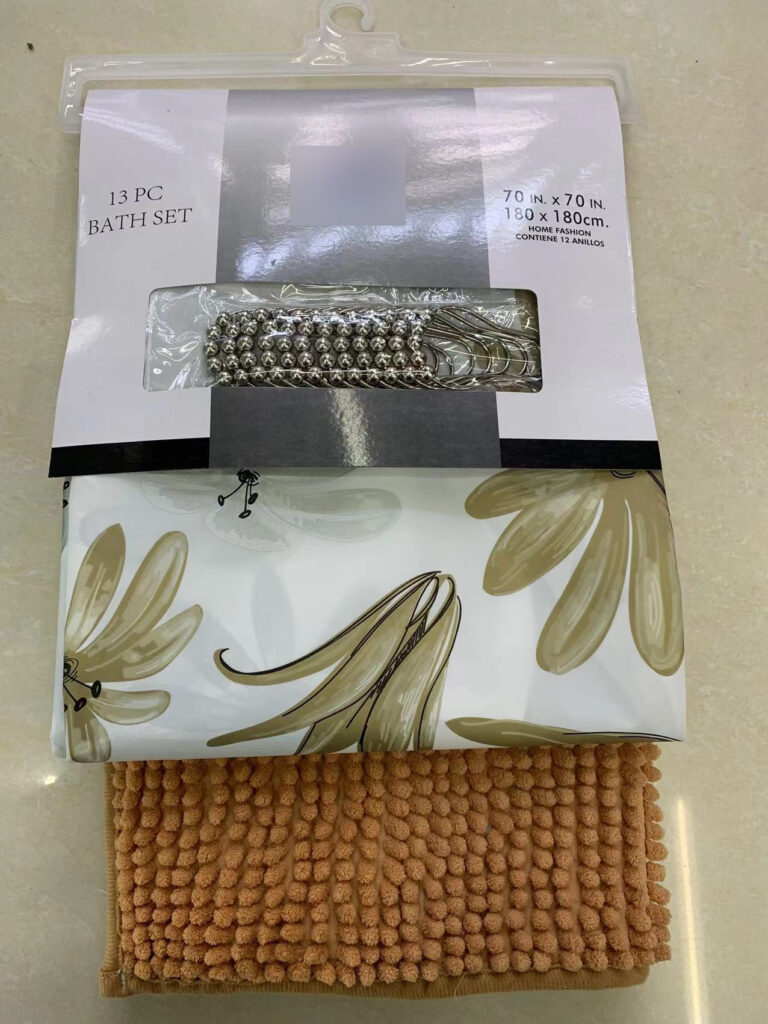 Our advantages for manufacturing chenille rugs
Our factory weaving by ourselves, so we can control the cost very well from the raw materials. Secondly, we have a professional dyeing plant that has cooperated for 10 years, and the color fastness meets the standard. Our skilled staff can promise a very quick delivery time, usually our lead time for a 40ft container is 7-15 days. Our professional QC team can control the quality of the products, and we can also accept third-party inspections. In addition, we can provide retail customers with pictures shoot by our professional photographer.